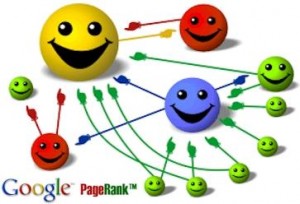 There have been reports about a possible Google search update that is underway. People have noticed some changes occurring over the weekend, and just now are we starting to see content pop up across the web.
Here are some observations that are popping up across the web as we speak:
From Digital Point:
Caffeine bouncing in and out of serps – Big Fluxes today

---

Today I have noticed some big changes happening gain. My site was rocking and rolling the last week in the serps. I noticed that the caffeine results and main results were almost identical however about 2 hours ago that all changed. Looks like a rollback to me. I remmber this bigtime during th Big Daddy update however we never returned until about 1 week ago. Anyone else seeing this happen.
and from Webmasterworld.com:
I just came across another anomolous result, just as I was thinkging things were settling down.

Results 1 – 10 of about 4,490,000 for widget

Only 9 results appear on page 1. We see

"Image results for widget – Report images"

Nine listings, with the ever present wikipedia as #1. (No indented results)

"News results for widget" (One totally unrelated listing)

"Video results for widget"

"Searches related to: widget"

First time I can remember seeing Google count to 9 and call it 10.
The changes were beginning to pop up over the weekend and just today we are starting to see more discussions unfold.
Google has recently launched it's Google Caffeine search engine, so obviously we have changes in the making. To what extent, and to what degree website owners will be effected has yet to be seen.
I do know this, Google Caffeine is a move designed to compete with Twitter, and now Facebook, search engines that are showing results of real time search data – content that is being produced now on the web.
So my recommendation to you is this – start a blog, integrate it with a Twitter and Facebook profile, and start producing content.
This way, when Google does (and they will) begin to make sweeping changes to their ranking algorithms, you will have fresh data ready to be presented.