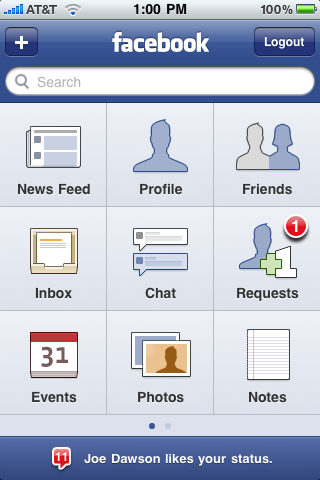 Finally, after 2 weeks from when it was submitted to Apple for approval, the Facebook 3.0 iPhone App is here!
The features are long and rich in Facebook 3.0, but the one I'm most excited about is the Facebook Fan Page integration.
I'm downloading Facebook 3.0 iPhone App as we speak and I'll let you know shortly how the Facebook Fan Page works out for me.
Talk to you soon..