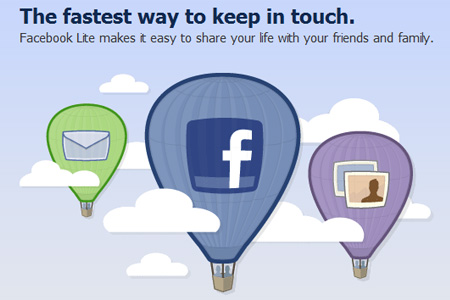 The much anticipated Facebook Lite has finally gone live!
Facebook engineered a less robust version of the Facebook platform that we are all used to.  This "lite" version provides a way for low bandwidth users – such as dial up connection, and 3rd world country type locations – to have access to Facebook!
When I got on, it reminded me of the new Facebook 3.0 – which is now 3.01 – iPhone app.  Fast, simple, and straight to the point of communicating and connecting.
Check out the new Facebook Lite and add your comments below as to what you think.