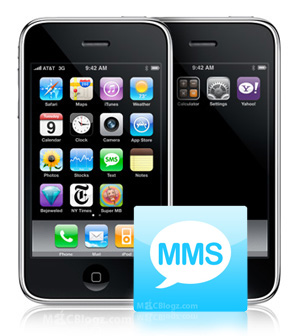 The long awaited MMS for iPhone update from AT&T is finally here!  After waiting throughout the summer for AT&T to bring this online, you can now go into your iTunes, install the update and rebook your iPhone.
Here's how to enable MMS on your iPhone:

1) open iTunes (upgrade to 3.0 or 3.1 if you haven't already done so.
2) click on your iPhone in your devices menu, and you should see the update waiting for you from "your carrier" – AT&T.  If you don't see this message, click the "check for updates" button on the same screen.
3) Once the update is complete, go ahead and reboot your iPhone.
4) Now from your iPhone dashboard go to "settings > Messages > and then you will see the MMS Messaging option > turn that swith to on"
here's what it should look like: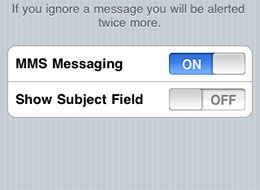 And that's it!
Now all you need is to find someone else who has MMS capabilities – either from an iPhone, Blackberry, or some other MMS enabled phone, and test our your new MMS function.
AT&T is sure to be tested with this new MMS system on board.  Especially throughout the weekend as the news breaks and everyone starts updating their iPhones.