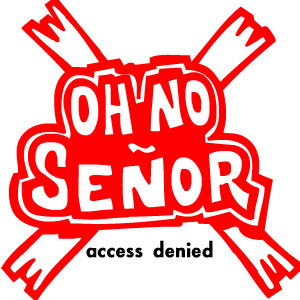 Texas Tech players (and coaching, staff, and anyone else associated with the team) have been banned from having Twitter pages.
Wow – not just banned from sending Twitter updates during a game (like the NBA is more than likely to announce), and not just using common sense judgement (like the SEC did).
No – Texas Tech Coach Mike Leach announced that you CAN"T EVEN HAVE A TWITTER PAGE! This happened apparently because "linebacker Marlon Williams asked on his Twitter account why he was still in a meeting room when "the head coach can't even be on time." That tweet has been deleted.
And also offensive lineman Brandon Carter also had a Twitter page. After the loss to the Cougars, he tweeted: "This is not how I saw our season." [source: ESPN]
This whole "Twitter and social media policy thing" is going to hit the fan somewhere quick!  It won't surprise me if we see a player getting kicked off a team, and then taking the school to court, and then the case finding it's way to the Supreme Court.
that's exactly where I see this madness heading with a quickness…