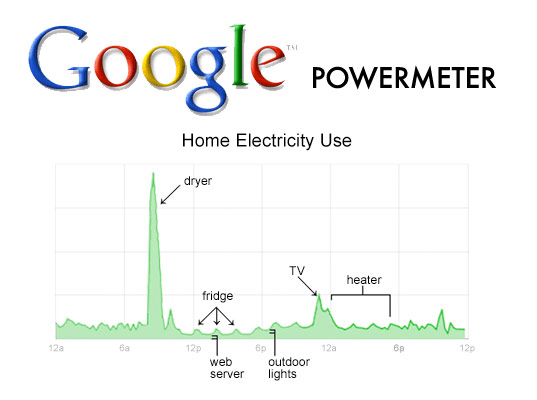 Have you heard of Google PowerMeter?
In an exciting news release yesterday, Google says that PowerMeter is ready to go with a new device partner that will allow you to track and analyze the power consumption within your home.
From Google's news release: "The TED 5000 from Energy Inc. is an energy monitor that measures electricity usage in real-time (TED stands for "The Energy Detective"). As of today, we're pleased to announce that anyone in North America can purchase and install the TED 5000 and see personal home energy data using our free software tool, Google PowerMeter, from anywhere you can access the web including through iGoogle for mobile phones. (If you already have a TED 5000, you can download a free firmware upgrade to enable this functionality.)
Combined with Google PowerMeter, the TED 5000 device can help you understand your electricity usage to save energy and money. Energy Inc. is just our first device partner and if you are working for a company that manufactures energy monitors, we'd like to hear from you. Stay tuned for more!"
What's even more crazy than this is you'll be able to view and track these energy analytics right from your mobile phone (iPhone, Android phones, etc…)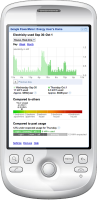 Google PowerMeter is a free electricity usage monitoring tool that provides you with information on how much energy your home is consuming.  Think "Google Analytics" for your home energy usage!
This means, you'll be able to see in near real time, the energy consumption of your entire house, what is consuming the most energy, how that compares to other households in your area, and an "over time" graphical representation of energy use as a household, and on a per appliance basis – nothing short of amazing, in my opinion.
Google PowerMeter receives information from utility smart meters and in-home energy management devices and visualizes this information for you on iGoogle (your personalized Google homepage). Google PowerMeter is free to both utilities and consumers.
Here's the official video from the Google PowerMeter Team: