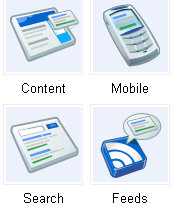 For Google Adsense publishers that need help with site conversions and revenue, there is a new series of seminars coming.  The new Google Adsense webinar series kicks off tomorrow, October 14th.
The first webinar is enough to get me excited – it's called "Adsense Optimisation – Everything you need to know."
Obviously, these seminars are geared toward the beginner, and I think it's great that Google has put this series together.
If you're a content publisher running Google Adsense, then you don't want to miss it – here's the complete list of webinar series and you can get signed up here:
AdSense Optimisation – Everything you need to know on October 14th, 5pm GMT or December 2nd, 5pm GMT.
Teaching our teachers: AdSense on your Education site on October 22nd, 5.00pm GMT
AdSense for Search: Improve the user experience and generate revenue on October 28th, 5pm GMT or December 9th, 5pm GMT
Using Analytics to optimise your AdSense performance on November 4th, 5.00pm GMT or December 16th, 5.00pm GMT
Why AdSense is right for Retail on November 11th, 5pm GMT
Maximise your AdSense revenue on your Home and Garden site on November 18th, 5.00pm GMT
Improving AdSense performance using Google Ad Manager on November 24th, 2pm GMT
Optimising AdSense on your Business and Finance site on November 25th, 5.00pm GMT
Are you a content publisher who needs help with Google Adsense strategies?  Let us know in the comments below and we'll try to help as much as we can.
Plus, by asking your questions below, others who are reading might have some insights for you that can help as well.