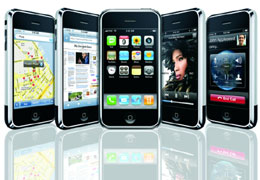 Apple just released a new update for the iPhone OS (operating system) which is 3.1.2.
The previous iPhone OS was 3.1, which most of you probably have if you've been keeping your iPhone up to date.
And certainly you should have at least iPhone OS 3.0 which was required to run the latest Facebook 3.0 iPhone App.
To update your iPhone, or iPod touch, just hook up to iTunes, click your device, and you should then see the update available.  Follow the prompts to get updated.
Here are the specs for the latest iPhone OS 3.1.2 software update:
This update contains bug fixes and improvements, including the following:
• Resolves sporadic issue that may cause iPhone to not
wake from sleep
• Resolves intermittent issue that may interrupt cellular
network services until restart
• Fixes bug that could cause occasional crash during
video streaming
Products compatible with this software update:
• iPhone
• iPhone 3G
• iPhone 3GS