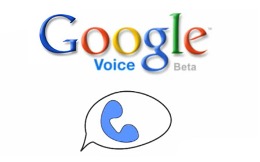 Google Voice Usage Data
Google Voice has recently been scrutinized by the FCC as a result of AT&T's accusations that it had blocked calls to rural areas to cut costs on network access expenses.
In response the FCC's request for information about Google Voice, Google responded with sensitive user data information.
But what was intended for "confidential", ended up going public!
Here's the numbers:
The document that Google submitted to the FCC was in PDF form.  However, according to Google, it was not properly formatted so instead of being confidential, it was wide open access.
Here's the confidential Google Voice information that Google didn't want you to know:
*  Google Voice has 1.419 million users
*  570,000 people use the service daily
Google was quoted by BusinessWeek as saying, "We had intended to keep sensitive information regarding our partners and the number of Google Voice users confidential. Unfortunately, the PDF submitted to the FCC was formatted improperly."