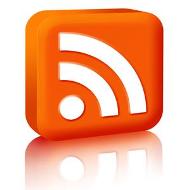 Twitter Lists To RSS meets Google Reader

The ability to organize and curate Twitter updates is really being taken to a new level.  Just last week, I finally (along with everyone else I believe) received the ability to create Twitter lists.
What's a Twitter List? It's an aggregation of people on Twitter, combined into one Twitter stream, so that you can see all of your favorite Twitterers in one place.  You can create your own Twitter lists, or just head over to Listorious.com and find some awesome lists that are pre-made and ready to go.
The Current Problem With Twitter Lists
When you create a Twitter list, or subscribe to a pre-made list at Listorious.com, that list has it's own URL.  For example, here's the Tech Crunch List ).
The only problem right now seems to be that Twitter is not providing an RSS feed for these lists.  No worries though, because the Internet has already produced a solution.
Twitter Lists 2 RSS
Twitter Lists 2 RSS lets you enter the URL of a public Twitter List and returns an RSS Feed you can insert into your RSS reader of choice.
This is a great way for you to now read your favorite Twitter lists in an RSS reader – all nice and neatly packaged for your consumption.
Here's where the madness begins
Since Twitter Lists 2 RSS is basically making a feed out of your Twitter lists, you can subscribe to your Twitter list feed in Google Reader.
Google Reader of course allows you to aggregate RSS feeds under a particular folder – let's just call that folder "Twitter Lists" for now.
And what's awesome, and where the madness comes in, is that the Google Reader folder has it's own feed.
So in essence, you can literally create one master feed made up of a endless amounts of Twitter lists!
And with Google Reader, your feeds, folders, or entire account are fully searchable.  So not only can you aggregate your favorite Twitter lists into one feed, you can also search, embed, or subscribe to that one master feed (made up of an endless amount of Twitter lists!)
Madness, I know!