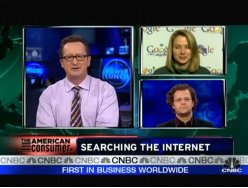 One thing the web does better than anything is show us the "human intent".  That's never been more true than when it comes to Black Friday – the biggest shopping day of the year in the US.
But how is Black Friday, the search for best deals, being leveraged with the likes of Google, Twitter, and Facebook?
Last week, Marissa Mayer, Google VP of Search Products and User Experience, appeared on CNBC's Power Lunch to discuss what consumers are searching for this holiday season.
Here's the interview from CNBC: