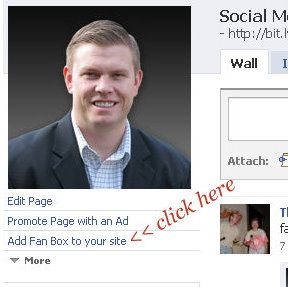 Facebook apparently wants to make you more inclined to spend money promoting your Fan Page!
I say this because recently I've noticed that the "Fan Box" – the free tool that allows you to embed your Facebook Fan Page into other websites – has been removed from the homepage of Fan Pages. 
And in it's place, you'll find a convenient "Promote With An Ad" link.
Facebook used to have a link directly under your Fan Page profile pic called "Add Fan Box To Your Site".  Here's what it used to look like: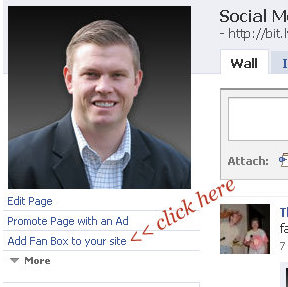 But now, here's what the lineup of links looks like under your pic: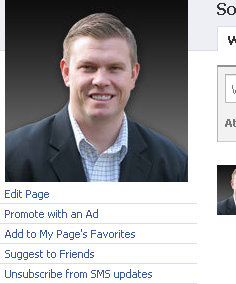 How To Find Your Fan Box Now
So now the question is – how do I find my "Fan Box" for my Facebook Fan Page?
Here's how you do it:
Click "edit page" which is located directly under your picture (your Facebook Fan Page picture)

Look on the right hand side of your dashboard page and find "Promote Your Page" – you may need to scroll down a bit to see it

Under "Promote Your Page" you'll see the "Promote With A Fan Box" link
In my opinion, it's unfortunate that Facebook had to move (remove) the free Fan Box from the homepage.  And in doing so, made it very difficult – if not impossible – for the average user to find.  And even more unfortunate is how Facebook is trying to get you to pay for ad exposure for your Fan Page.
Facebook has built it's reputation by providing a free platform for people and businesses to connect.  The ones who are going to pay for ad exposure are going to pay regardless of where the "Promote With An Ad" link is.  And those of us who just enjoy utilizing the free platform of Facebook Fan Pages – well… we are more than likely going to be more challenged in the future to continue promoting our Fan Pages for free.