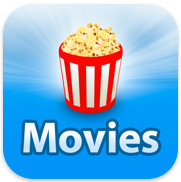 Tonight was the night I was finally going to see the movie Avatar.  The anticipation was building for me all day and I couldn't wait to get in and see the 2 hour and 40 minute movie.  But things didn't go as I expected, and if it wasn't for the Flixster iPhone App, I might not of seen Avatar tonight after all…
Avatar has done nothing but receive great reviews from people.  You can get real time Avatar reviews via Twitter from the page I built.  But the main theme of all the reviews I watch stream across in real have been "amazing movie" and "great movie, but too long".
So it was about 6:45 pm, and Avatar was schedule to start at 7:00pm.  Everything was going great until….
Well, my wife and I were sitting at a restaurant finishing out dinner, and we figured that based on the location of the restaurant – we could leave by 6:50pm and make it in time for the show.  Our check came, we finished our dinner, and we were out the door and on the road by 6:50pm – all is perfect (so far…)
I dropped my wife off at the entrance doors to the theater and the plan was for her to go in and buy the tickets while I parked the car.  I got the car parked and caught up with my wife while she was still standing in line with about 3 people in front of her.  And then, BAM…. she hit me with the news I was dreading to hear.
My wife said that she overheard those in front of her get turned away from Avatar because the show sold out.  When we got up to the register, the guy said that he could see us 2 tickets, but we'd probably end up having to stand.  And with the movie being 2 hours and 40 minutes long, that was not very an appealing option.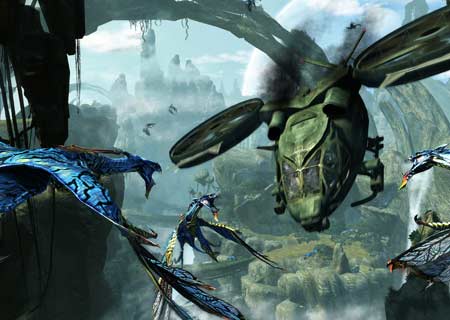 Flixster iPhone App To The Rescue
First, let me say that we are visiting family in New York and I live in Georgia.  So for geographic location purposes, I am not in the same location I'm normally in.
With that said, let me get back to Flixster.
When my wife said that Avatar was sold out, I instantly pulled out my iPhone and went to the Flixster iPhone App I remember downloading some time ago.
As soon as the app opened, it instantly gave me a listing of theaters that were based on my current geographic location in New York.
This was AWESOME because the first cinema listing was, of course, the one I was standing in and where Avatar was sold out.  I then looked at the next cinema which was only 5.8 miles away and tapped to open up that cinema's movie listings.
When I opened that next closest cinema, I saw that Avatar was playing there as well.  So I tapped Avatar and got the movie show times.  And wow – the next showing was at 7:30pm.  By this time, it was only 7:10pm – so we had time to quickly head over there and see if we could get into the 7:30pm show.
Since I wasn't 100% sure how to get the movie theater from where I was, all I had to do was tap the Google map icon.  Once I got the listing on Google Maps, all I had to do then was get directions from my current location.
All of this I am doing from my car as we are leaving the parking lot!
Within seconds I had turn by turn directions to the movie theater that was showing Avatar at 7:30pm.  And I was flying over there to hopefully get my wife and I into the show.
The directions were perfect, and again I dropped my wife off at the front entrance to get in line while I parked the car.
The line was actually 20 times worse the movie theater we just left.  So as I was parking the car I was thinking that for sure Avatar would be sold out.
When I caught up to my wife in line, we again opened Flixster to see what other movies were playing at this theater just in case Avatar was sold out.  We were able to see instantly that Sherlock Holmes was playing, and it would start only a few minutes after Avatar was scheduled to start, so that was our back up plan.
But the back up plan was not needed because much to my GREAT SURPRISE, we were able to get our 2 tickets into Avatar and we let me tell you what… we enjoyed all 2 hours and 40 minutes of the movie.
I am happy to say that we could not have made this happen, with all things considered, without the amazing work of Flixster on my iPhone!
View Flixster in iTunes