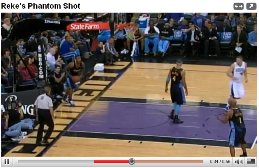 J.R. Smith from the Denver Nuggets thought a shot went in the basket, but in fact it missed and only brushed the net.
And because of this, J.R. Smith then grabbed the ball to step out of bounds to inbound the ball.
This caused a crucial turnover with about 10 seconds left, and Sacramento ended up winning 102 – 100.
Check it out: