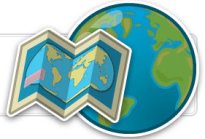 There is no doubt that Google is starting to think a lot more local with everything they do.  In some cases hyper local, like in the rumors that Google may acquire real estate search engine Trulia.com.  But the local business owner, and the local search market, is one that Google is aggressively focusing on – especially with mobile phones.
To further their "local focus", Google announced Place Pages to be added to their Local Listings service.
Google Local Listings is a platform where you can create a profile for your business and have it accessible and searchable via Google Maps.  Place Pages brings a new dimension to Google Local Listings by allowing a business owner to add content to their local business listing.
The ability to add more content through Place Pages not only allows a business owner to provide more information to their customers, but content is king when it comes to search.
In my opinion, content placed on local business listings is another way that Google can determine, through their search algorithm, what local listings are more authoritative than others.
Prior to Place Pages, thousands of businesses in the Local Business Listing could have very similar, and sometimes identical listings – with the exception of business name.
Place Pages brings a new element of content – which Google is particularly fond of.   If I was a local business owner, I would make sure that I was generating new content on my Place Pages on a regular basis.  I would almost guarantee that it will improve the rankings of your Local Business Listing.