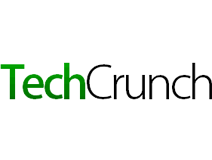 One of the leading technology blogs on the web, TechCruch, was apparently hacked and redirected last night.  From the TechCrunch blog:
"As some people noticed, at approximately 10:30 pm PST on Monday evening the main site in the TechCrunch Network – techcrunch.com – was hacked and redirected. The site was back up briefly at 11:30 pm but shortly went down again. As of 2:00 am, the site is back up and appears to be stable.
At this point we're still gathering information on how the site was compromised, and will update this post with additional information."
The BBC is reporting that Graham Cluley of security firm Sophos said in a blog post: "There's no such time as a 'good time' to be hacked of course, but one can only imagine that today is a better day for TechCrunch to be hacked than tomorrow when the site will, presumably, be expecting a large amount of traffic."
Apple is expected to make an announcement about a new product on Wednesday – possibly a tablet computer – which TechCrunch will closely follow.
"This hack is a salutary warning to all website owners that everyone has to be on their guard against hacking, whether your site is big or small," said Mr Cluley.
TechCrunch was founded by entrepreneur Michael Arrington and profiles Silicon Valley start-ups and technology firms across the US.
TechCrunch is regarded as one of the most influential technology sites on the internet.