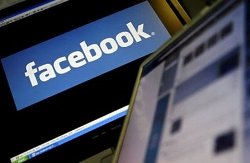 Facebook seems to be having issues tonight with a lot of users accounts.  I've been notified by some people that when they login to Facebook, and attempt to go to their Facebook profile, they get the following message:
~ Your account is temporarily unavailable due to site maintenance. It should be available again within a few hours. We apologize for the inconvenience. ~
With this problem affecting a lot users on Facebook, I'm guessing that Facebook is performing server maintenance.  However, there could just isolated technical problems as well.
Is anyone else experiencing Facebook problems tonight?
Has anyone figured out a way to resolve this error message and login successfully to their Facebook profile?
Let us know in the comments!