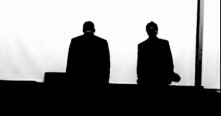 The Young Cons "Young Con Anthem"
I wrote about these guys before, but I wanted to share the video they call "Young Cons Anthem" with you.  This is apparently the video that defines the Young Cons – which stands for Young Conservatives.  They rap about politics, conservatism, and how they believing in Jesus Christ!
The Young Cons have really gained exposure and popularity through their YouTube Channel. YouTube is allowing people like the Young Cons to shine in their own little niche, like political rapping.
Here's the Young Cons "Young Con Anthem"