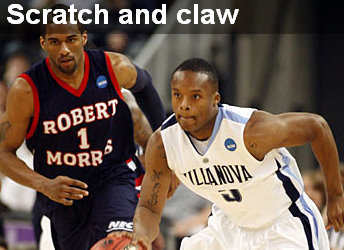 MMOD – March Madness On Demand
I just wrote about how you can watch the NCAA Tournament Live Online.
The MMOD (March Madness on Demand) site is 100% free and is sponsored by the NCAA and CBSsports.com
This is, more than likely, the best place to watch all of the 2010 NCAA games online.  You'll only have to deal with 10 seconds of a video commercial before the game comes on.
I've checked out a few games already and the quality is HD, and the games are in fact live and online!