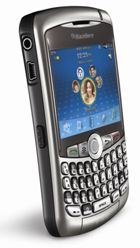 Blackberry makes a move to provide real time news, information, and weather.
The Toronto based software company Viigo has been acquired by RIM (Research In Motion), who is better known for their Blackberry devices
Viigo, with only about 50 employees, developed an application for the Blackberry that aggregates news, politics, sports and weather all in one refined application.
The rumor was that Viigo was in the process of developing an equivalent application for the iPhone.  So instead of Blackberry having to find itself (again…) competing with the iPhone and its applications, RIM just went ahead and purchase Viigo.
CEO Mark Ruddock said in a statement that his team has joined RIM's global organisation and will continue to develop its real-time content delivery system.