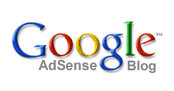 Google Adsense category filtering is now unlimited.
The Google Adsense team has been listening to the feedback of users since day 1. As a result of user feedback, category filtering was born.
Category filtering was launched so that publishers can control what ads were displayed on their sites.  This made sense because you don't want direct competitor's ads showing on your site and taking your business.
The category filtering system has always been restricted – meaning you could only exclude a certain number of categories from showing on your site.
Yesterday, however, the Google Adsense team announced that category filtering is now unlimited.
Here's more from the Google Adsense team:
Based on your feedback about the category filtering feature, we're happy to announce that there's no longer a limit to the number of categories you can filter from your sites. You can now filter as many of the 11 available categories as you'd like.
The category filtering feature allows you to prevent ads that fall into specific categories like 'religion' and 'dating' from appearing on your pages.
You can filter categories by visiting your Ad Review Center, located under the AdSense Setup tab. Click the 'change' link to view available categories to filter.
Your selections will be applied to ads in English, French, German, and Spanish, no matter how they've been targeted to your site.
You can learn more about category filtering here.