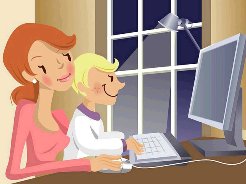 Facebook wants you to share your story
In celebration of Mother's Day, Facebook is looking for stories on how, and if, your relation with your mother has been strengthened through the use of their social networking site.
Your story can be submitted through the Facebook Mother's Day Stories page.
Your stories will be reviewed by Facebook, and if they are especially moved, then they may contact you to highlight your story in the coming months on the Facebook blog ) or share your story with the press.
Facebook sent out this Mother's Day "call to action" via their Twitter profile.