Is this the first ever multi-image Google logo?
Google doodles are certainly a common thing to see on the front page of Google.com, but today I believe marks the first time a Google logo has multiple (simultaneous) images associated with it.
*** Update since I posted this:  Google has done this before, as some people have pointed out in the comments below – anyway, hope you enjoy my article nonetheless and thank you so much for visiting!
**** Second update since I posted this – nevermind my first update because I believe I am correct that this is the first time Google has created a Google logo that you actually click on it and it flips through multiple images (as you click the logo). Read the comments below for more info…
Today's Google Logo celebrates Hans Christian Andersen's 205th birthday, and as you click the logo, the image changes to a new design.
This sequence unfolds through 5 consecutive images, all of which highlight a different aspect of Hans Christian Andersen's fairy tales and stories.
Here's all 5 of the Hans Christian Andersen Google Logos:
Image 1 (loads when you visit Google.com)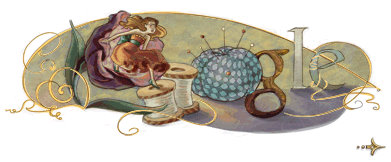 Image 2 (loads after first click on image)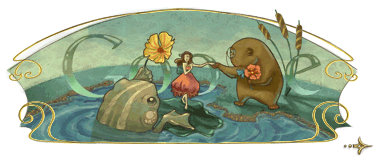 Image 3 (loads after second click on image)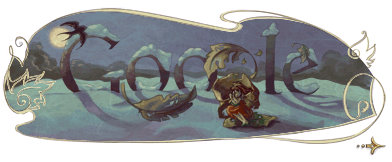 Image 4 (loads after third click on image)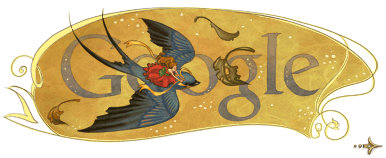 Image 5 (loads after fourth click on image)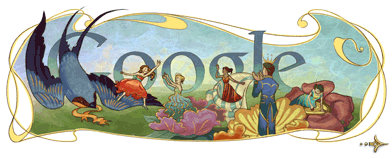 And then, after you click the fifth Google logo, you are then taken to the Google search results for "Hans Christian Andersen".
Pretty cool stuff…