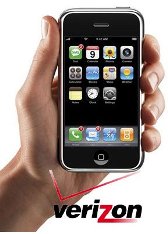 iPhone 4G Could Beat Nexus One, HTC Incredible To Verizon
Hey Verizon, where's the Google Nexus One phone?
Better yet, where's the HTC Incredible release date announcement that we've been expecting from Verizon?
We thought an announcement would have been made by now concerning the dates of a Verizon Nexus One phone.
And of course we've known about the HTC Incredible coming to Verizon, but wouldn't you think we would have heard something by now?
But here we are, April 14th, and still nothing – actually we hear crickets chirping…
The only major mobile phone announcement we've had lately has been the Microsoft's "social networking" phones that hit Verizon.
But did anyone really care about that anyway?
Sorry… I shouldn't be so hard on Microsoft.
iPhone Announcement June 22nd?
I just wrote about a possibly iPhone 4G announcement by Apple on June 22nd.
The reason I believe this might be the day for the iPhone 4G announcement is because (not yet confirmed) Apple has reserved The Yerba Center in San Francisco.
And typically, when The Yerba Center is rented out by Apple, a major announcement is coming.
So that's why I believe June 22nd might bring an iPhone 4G announcement, and possibly even mention of an iPhone (Apple) – Verizon venture.