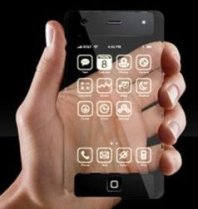 iPhone 4G Verizon Release Date, Announcement June 22?
People are saying that it is confirmed that Apple has already rented out The Yerba Center in San Francisco.
The date set for Apple to occupy The Yerba Center is June 22, 2010.
Although there is no official announcement on a release date for the iPhone 4G, nor for a Verizon iPhone, speculation has been made that "this summer" would be an accurate time frame.
I would consider June 22nd to be summer, right?
I think summer officially starts this year on June 21, so the 22nd would be summer.
Also, Apple announces first quarter earnings on June 20th.
My guess is that Apple wants to have first quarter earnings announcements behind them prior to launching a new product line.
So June 22nd sounds like a solid date to me – and what else would Apple be announcing?
The Yerba Center in San Francisco has been used by Apple to carry out important announcements and events for the company.
Apple made the iPad announcement on April 3rd from The Yerba Center.
Apple also announced the iPhone 3GS from The Yerba Center last year.
It seems to me then, that if Apple has already reserved The Yerba Center for June 22nd, then it might be the date we hear about the iPhone 4G or iPhone HD.