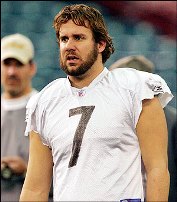 Ben Roethlisberger Accuser's Friend Nicole Biancofiore
** Update >> Nicole Biancofiore Facebook profile – I've been told she is the one on the left.
Also let's support Nicole Biancofiore for standing up to fight the "I'm to rich and famous to be held accountable" good ol' boy club that Ben Roethlisberger thinks he is a part of.
Ben Roethlisberger Police Report (or Rape Report)
First, in case you didn't know yet, Ben Roethlisberger was not charged with any crimes for what happened in Milledgeville, Georgia.
A 20 year old college student attempted to accuse Ben Roethlisberger of sexually assaulting her, but Ben Roethlisberger emphatically denies all of the charges.
Nicole Biancofiore – Accusers friend
And now enters Nicole Biancofiore, a friend of the woman who is accusing Ben Roethlisberger of sexual assault.
Nicole Biancofiore reportedly tells the Post-Gazette that the 20-year-old woman (the accuser) "was dragged by a bodyguard to the back room in Capital. She was extremely intoxicated and not aware of what was happening."
Ben Roethlisberger's accuser's statement:
"Ben asked us to go to his "VIP" area [back of Capital nightclub]. We all went with him.
"He said there were shots for us, numerous shots were on the bar, and he told us to take them. His bodyguard came and took my arm and said come with me, he escorted me into a side door/hallway, and sat me on a stool. He left and Ben came back … .
"I told him it wasn't OK, no, we don't need to do this and I proceeded to get up and try to leave. I went to the first door I saw, which happened to be abathroom. He followed me into the bathroom and shut the door behind him. I still said no, this is not OK, and he then had [relations] with me. He said it was OK. Then he left without saying anything."
"My friends found me [and] talked to a Milledgeville [Georgia] policeman [and] he said to report it."