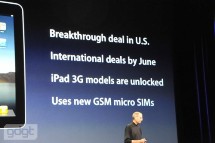 iPad 3G Release Date & Data Plan Cost
We are still waiting for the official news on the iPad 3G release date.
The only thing that Apple has said is that it would be sometime at the end of April.
However, concern has been growing since yesterday when Apple announced they have to delay international shipment of the iPad due to heavy demand and sales of the iPad in the United States and lack of supply.
iPad 3G data plan cost
The iPad 3G is scheduled to run on AT&T's 3G network.
Below are the pricing and data plan costs for the iPad 3G: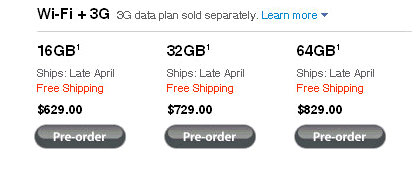 iPad 3G Release
It is widely expected that the iPad 3G will perform as well, if not better, in sales than the WiFi version of the iPad that was released on April 3rd.
Apple sold over 500,000 iPads on the very first day they were available in the United States.
And again, it is due to the increased demand and shortage of iPad supplies in the United States that is causing the delay in availability internationally.
The iPad 3G is already being pre-ordered by customers who are anxiously waiting for their iPad 3G to show up in the mail.