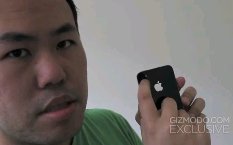 iPhone 4G Specs, Video Leaked (Video & Images)
Gizmodo has somehow recovered a camouflaged iPhone 3GS that is really Apple's next generation iPhone 4G.
According to Gizmodo, "this is the real thing" (referring to the iPhone 4G).
This morning Gizmodo posted a breaking report about the upcoming, prototype of the iPhone 4G.  Gizmodo proceeded to dissect the iPhone 4G and write Jason Chen proceeded to spill all the unveiling details about the new iPhone 4G.
iPhone 4G specs, images, and video: