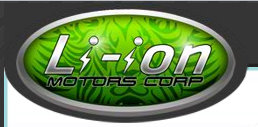 OTC:LMCO – Li-ion Motors Stock Price Up 45%
Coming out strong on Monday, Li-ion Motor's stock price (OTC:LMCO) is currently up 45% in early afternoon trading.
Li-ion Motors Corp., a development stage technology company, engages in the design and engineering of emission-free automotive propulsion systems utilizing the lithium battery technology in the United States, Europe, and the Middle East.
The company sells electric, lithium powered, and converted vehicles. Its product line includes cars, motor cycles, mopeds, and power sport vehicles. The company was formerly known as EV Innovations, Inc. and changed its name to Li-ion Motors Corp. in February 2010. Li-ion Motors Corp. was founded in 2000 and is based in Las Vegas, Nevada.
Read more at StockGuru.com