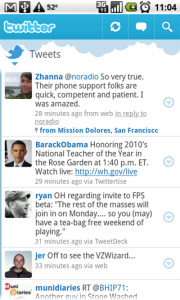 Twitter announced it's own Twitter application for Android a couple of days ago.
The Twitter app seems to be very integrated into the Google Android operating system.
With the Twitter app you able to access your Twitter accounts timeline from a home screen widget.  Also you will be able to send tweets from your location in Google Maps.
The Twitter application also allows you to read & send tweet from your Google Talk & your phones contact list. The application has been integrated into the share function in the camera & gallery of Android, allowing you to send your photos to twitter. This seems like a great application to have, but the only draw back is the Twitter app only runs on Android 2.1 or above. Which I think was a poor move since most of the Android handsets run Android 1.5 or 1.6.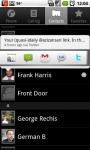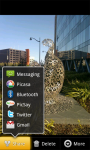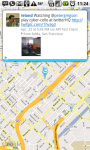 Source: Twitter's blog.
Josh Uhlemeyer
Former Author of Mobile News Now.