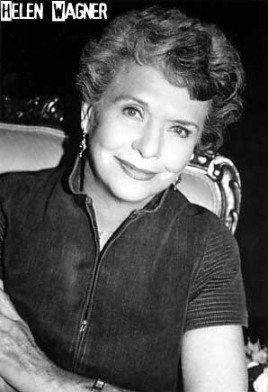 Helen Wagner, "As The World Turns" Actress Dies Age 91 (Photos)
Helen Wagner, who holds the Guinness Book of World Records for playing the same role on a television show for the longest period of time, died yesterday – she was 91 years old.
Helen Wagner played Nancy Hughes on the soap opera As The World Turns for a record 54 years. In fact, Helen Wagner spoke the first words on the soap opera when As The World Turns launched on April 2, 1956.
In 2004, Wagner was awarded a lifetime achievement award from the National Academy of Television Arts and Sciences. Wagner was married to Broadway producer Robert Willey for 55 years until Willey's death last May.
Photos – Pictures of Helen Wagner