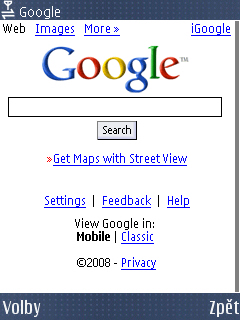 Google's Mobile Search gets new features.
If you use the Google Search bar on your Android handset you might notice a difference in the search results.G
Google has added a few new features for Google Mobile Search for the iPhone & Android. When you input a search into Google Mobile Search you get a drop down menu next to the search bar referring to different search result options.
The new drop down menu will give you results from News, Products & Updates. Google is trying to help users get the most relevant information for their search results.  So what do you think of the new Google Mobile Search?
Source: Google Mobile Blog
Josh Uhlemeyer,
Former Author of Mobile News Now.