Official: NY car bomb suspect did a dry run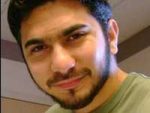 Faisal Shahzad, now in custody on terrorism and weapons charges was reported to scout the Times Square district of New York in a Nissan SUV looking for the best place to leave the vehicle later.  He then returned on a second trip and left his getaway car (a black Isuzu)  just blocks from his chosen target.  Police have video of Shahzad in Times Square just moments after the botched attack.
The Pathfinder was filled with firecrackers, gasoline and propane.  Although the resulting explosion may not have destroyed much of its surroundings, if it had ignited properly, it would have made a "fire ball" big enough to injure or kill nearby tourists or theatergoers.
Police are in possession of  surveillance video of the Pakistani-American in Pennsylvania buying the fireworks.  He purchased approximately eight boxes of M88 fireworks from the Phantom Fireworks in Matamoras, Pa.  William Wiemer, the store vice president said that even if used together, the fireworks couldn't have caused an explosion.  "The M88 he used wouldn't damage a watermelon.  Thank goodness he used that," said the company's president, Bruce Zoldan. (Each M88 has an amount of explosive powder less than one-sixth the size of an aspirin.)
Police also said that Shahzad legally bought a rifle from a dealer after he passed a criminal background check and the 14 day waiting period.
The 30 year-old Shahzad admitted to rigging the 1993 Nissan with a crude bomb based on explosives training he received while visiting his homeland of Pakistan.  He tried to leave the country on a Dubai bound jetliner but was pulled off and according to authorities he has been cooperating with investigators.
In what seemed to be a scene out of the "Keystone Cops" or a tale fit for "The World's Dumbest Criminals"… Shahzad inadvertently left a set of 20 keys (including those to the getaway car and his Connecticut home) inside the SUV.  Doing so meant that he had to take public transportation.  He returned to the scene on Sunday with a second set of keys to pick up the Isuzu getaway car, which was parked about eight blocks from the bomb site.