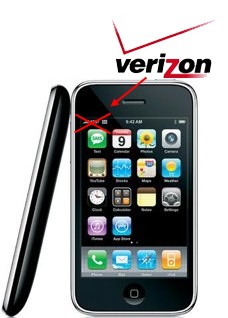 NASDAQ:AAPL: Verizon iPhone 4G Coming First Quarter 2011
You've gotta tip your hat to AT&T for doing what it needed to do to keep the Apple exclusive clause in place and allowing AT&T to remain the exclusive carrier of the iPhone – at least for 6 more months.
The extension of the iPhone exclusive clause with AT&T is expected to push the iPhone coming to Verizon to at least the first quarter of 2011.
The expiration of the current AT&T exclusive clause was set to expire this summer, but AT&T started jumping through some hoops and made an offer to Apple that even Steve Jobs couldn't refuse.
AT&T offered iPad customers half price on their data packages, which like I said, made the iPad 3G that much more appealing to customers > Apple sells more Ipads, Apple makes more money, AT&T gets more customers, AT&T makes more money, and everyone is happy!
"AT&T had to do something dramatic to get the iPad," said Brian Marshall, a Wall Street analyst at BroadPoint AmTech. AT&T's move was to discount their normal wireless data plans by 50% to iPad customers.
As part of the tit-for-tat, AT&T got what it wanted. "For that pricing [on the iPad], AT&T was able to negotiate a six-month extension on the iPhone exclusive," Marshall said.
Most analysts had expected the AT&T-Apple deal to expire this summer, three years after the two companies first partnered on the iPhone. At one time, Marshall was among those who figured that the expiration meant Verizon, the country's largest mobile provider, would also sell the iPhone this year.
He's changed his mind.
Marshall now believes that Verizon won't have the iPhone until the first quarter of 2011. He based his opinion on the failure of Verizon earlier this year to land an exclusive wireless deal with Apple for the latter's iPad media tablet, a move he said numerous sources had told him was a "certainty".
When that didn't happened — something Marshall said "floored" him — he began to think there had to be a reason why AT&T landed the iPad and offered such cut-rate deals on its data plans. Thus arose the idea that Apple and AT&T exchanged an extension on the iPhone for lower-priced 3G data plans on the iPad.
"And they're pre-paid," he noted, referring to AT&T's willingness to forgo contracts with iPad owners, something it's never done for the iPhone. AT&T offers two iPad data plans, a $15 per month plan for 250MB of data and an unlimited data plan for $30 per month.
Is this a good move by Apple
My only question is this a good move for Apple, and specifically for the future growth of the iPhone.
With the extension of the exclusive clause with AT&T, and now AT&T being in place until at least the first quarter of 2011, won't AT&T also have exclusive rights to the iPhone 4G if that does in fact come out this summer?
We all know that Apple wants to sell as many iPhones as possible, but keeping themselves locked into one carrier in the United States doesn't sound like the best business plan in my opinion.
Take a look at other countries like Canada.
The iPhone in Canada is selling on (don't quote me exactly on this) but at least 5 other carriers.
So why would Steve Jobs want to follow suit here in the United States with growing the customer base for the iPhone?
Resources: