Romaine Lettuce Recall 2010, What's With The Romaine  Lettuce?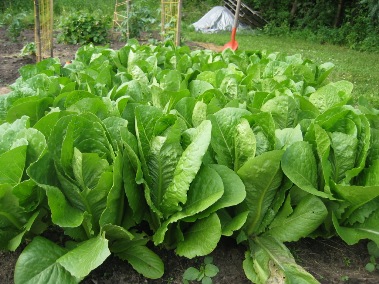 FRESHWAY FOODS has recalled its products that contain romaine lettuce. The products that have use-by date of May 12 have been recalled from 23 states. The products are said to contain harmful bacteria that can cause E.Coli 0145.
The Food and Drug administration has said that 19 cases have been reported as of now. Out of which three people are in critical condition. The bacteria can be dangerous for the kids and the old people, while the adults could still recover within a week. The bacteria can cause abdominal cramps and diarrhea.
The romaine lettuce recall 2010 announced yesterday evening includes only shredded romaine lettuce.
Any Freshway Foods shredded romaine with a "use by" date after May 12 should be thrown out. Additionally, grab-and-go salads from in-store salad bars at Kroger, Giant Eagle, Ingles Markets and Marsh stores should not be eaten. Other suppliers of romaine lettuce and other fresh greens are not included in the lettuce recall. It appears the recalled lettuce was grown in Arizona and shipped to wholesalers across the country.
College students at the University of Michigan in Ann Arbor, Ohio State in Columbus and Daemen College in Amherst, N.Y., are among those affected, according to local health departments in those states.
The recalled lettuce has a "best if used by" date of May 12 or earlier. The recall also affects "grab and go" salads sold at Kroger, Giant Eagle, Ingles Markets and Marsh grocery stores.
Resources
MerinNews.com
PersonalMoneyStore.com
DailyPostal.com
AbeSpeaks.Blogspot.com