No Free Iced Coffee Day From Dunkin Donuts in Athens, Georgia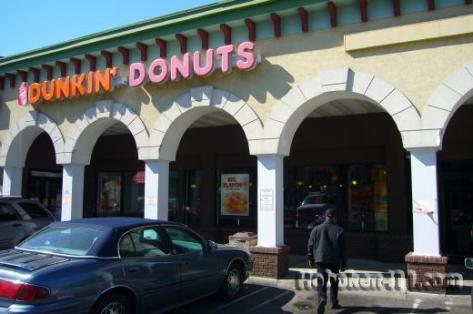 So apparently the Dunkin Donuts in Athens, Georgia isn't participating in the company wide Dunkin Donuts Free Iced Coffee Day. I called, and they said, "no sorry, it's $.99 cents".
So what's up with that? Are they not a franchise of the corporate Dunkin Donuts? Do they not have to participate in the free iced coffee day at Dunkin Donuts?
If you are as upset as I am about this blatant act of franchise rebellion, then feel free to give them a call and voice your opinion:
Dunkin Donuts in Athens, GA – 706-548-3444
Otherwise, head on out to your nearest Dunkin Donuts and take advantage of the Free Iced Coffee Day at Dunkin Donuts.
But you might want to call first because as I learned, you could be wasting your time.
Hours are from: 6 a.m. to 10 p.m
Guests can get a free 16 oz. cup of the chilled coffee drink just by walking in a store.
Here's more from Dunkin' Donuts:
"As we celebrate our 60th birthday, Free Iced Coffee Day is an opportunity for us to thank our loyal guests who have made our coffee part of their daily lives," Stacey Carroll, field marketing manager for Dunkin' Donuts, said in a statement.
"With summer just around the corner, we are thrilled to kick off another iced coffee season with this event, and we look forward to treating the people of Baltimore to a free cup of our delicious, freshly-brewed iced of coffee."