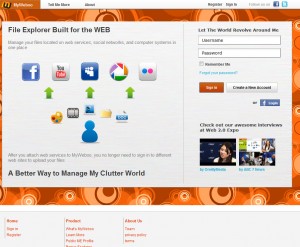 Myweboo Anywhere and Anytime – Myweboo Social Network aggregate website, with myweboo everyone can access social network and posting on multiple networking sites (Facebook, Youtube, Flickr etc) with one single click.
MyWeboo
Access and operate your computer from anywhere and anytime.
We have try to access the site, and unfotunately it down, yes myweboo is DOWN. Luckily, we already get the screenshot of myweebo homepage :)

This great service invented by 18-years old asian smart girl, Diane Keng and her brother Steven Keng. Myweboo officially launch for the first time at the Web 2.0 Expo at Moscone West.