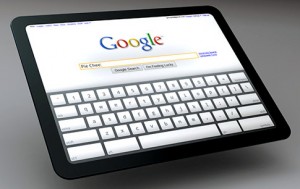 Verizon & Google collaborating on a tablet device
According to the Wall Street Journal Verizon Executive Lowell McAdam has mentioned that Google & Verizon are currently collaborating on the development of a tablet device. McAdam said in the article "We're looking at all the things Google has in its archives that we could put on a tablet to make it a great experience," The article doesn't mention much about the tablet tech specs or weather it will run the Android OS or Chrome OS.  But with the growth of the Android operating system seems like it would be a contender with the iPad. And with Android getting Flash it seems like it would be a more full featured tablet if Android were used.
Source: WSJ
Josh Uhlemeyer,
Former Author of Mobile News Now.
Twitter: http://www.twitter.com/joshuhlemeyer