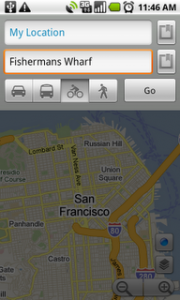 Google Maps get's updated
Google released a small update to their Google Maps application. The update includes biking directions so your can map out your bike ride. A new biking layer will show the bike trails and roads with bike lanes in the area your searching in. The update also include a navigation short cut in the app drawer. It's a nice little update and requiers Android 1.6 or above.
Josh Uhlemeyer,
Former Author of Mobile News Now.
Twitter:www.twitter.com/joshuhl