Miley Cyrus Lap Dance Video – Has Miley Cyrus Gone Too Far?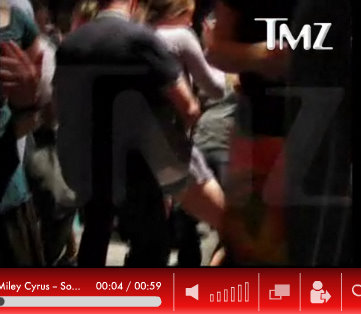 *WARNING* This video is not appropriate for children
Somehow TMZ got ahold of this Miley Cyrus lap dancing video and it is obviously starting to spread like wild fire across the web. The question this raises with me – as a father of children who have virtually grown up watching sweet, innocent Hannah Montana, is this – is Miley Cyrus just completely sold out to fame and popularity, despite the roll model that she is (or was) to millions of kids all over the world?
I mean, I'm not judging her by any means and I'm certainly no saint – but wow… Miley Cyrus' new style, new look, and new angle on entertainment has really taken a dramatic turn from I knew of her at least.
The video below shows Miley Cyrus and Adam Shankman – famed choreographer and judge on the reality show, "So you think you can Dance" – dancing in a pretty provocative way.
What do you think about this – is Miley Cyrus somebody you want your kids to be looking up to anymore?
Or am I just getting old fashioned here and being a bit too judgemental?
You decide and let me know in the comments.