Blackberry Tablet Release Date, Here By Christmas?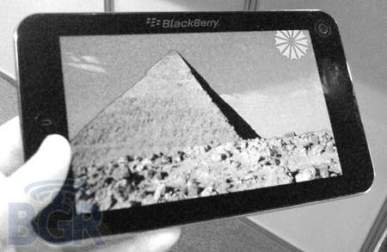 The web is buzzing right now over the news about the Blackberry possibly jumping into the tablet device market and competing directly against Apple's iPad. These rumors have been substantiated with multiple sources include BGR who broke the news on May 13th.
The RIM team working on the Blackberry tablet are supposed trying to get the device out and into the marketplace by December, just in time for Christmas. However, the team would like to have it out a lot sooner than that if possible.
Here's what BGR reported:
We have confirmed with multiple sources that the 8.9″ BlackBerry tablet will be strictly a "companion" device. If you are wondering what it is all about, take a good hard look at the Palm Foleo. Yes, the BlackBerry tablet will not have any cellular networking built in, and will rely on either a Bluetooth connection to your BlackBerry or the built-in Wi-Fi radio. Additionally, we are hearing that the launch of the tablet is slated for December, but the team working on the project is trying to get it out to the marketplace sooner than that. Lastly, the focus of the device is said to be multimedia — think e-books, emailing, web browsing, photo viewing.
So what do you think?
Do you think that Blackberry even needs a "companion" device to the Blackberry? I don't…
Why doesn't Blackberry start producing mobile phones that are touch screen based, powered by lots of applications, and are capable of 3G web speed. I mean, isn't that really what the market wants these days?
In fact, by the time Blackberry get's around to catching up to the mobile data phone market, 4G is going to be here.