Ronnie James Dio Died of Cancer, Pictures & Videos of Ronnie Dio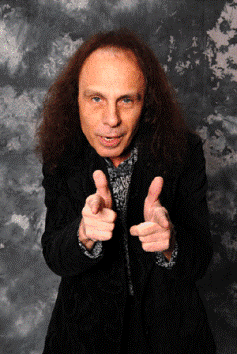 Ronnie James Dio, the heavy metal rocker whose lyrics and vocals have never been matched in the heavy metal industry, died Sunday at 7:45am according to his wife and manager Wendy Dio – Ronnie James Dio was 67 years old.
Here's what Wendy Dio said about the passing of Ronnie James Dio:
"Today my heart is broken," Wendy Dio wrote on the singer's site, adding he died at 7:45 a.m. "Many, many friends and family were able to say their private goodbyes before he peacefully passed away.
Ronnie knew how much he was loved by all," Wendy Dio continued. "We so appreciate the love and support that you have all given us … Please know he loved you all and his music will live on forever."
Dio revealed last summer that he was suffering from stomach cancer shortly after wrapping up a tour in Atlantic City, N.J. with the latest incarnation of Black Sabbath, under the name Heaven And Hell, according to the AP.
Though he had recently undergone his seventh chemotherapy treatment, he was hopeful to perform again. Earlier this month, the band Heaven And Hell canceled its summer tour, but Dio did not view being sidelined as a permanent thing.
"Wendy, my doctors and I have worked so hard to make it happen for all of you, the ones we care so much about, that this setback could be devastating, but we will not let it be," he said in a statement. "With your continued love and support, we … will carry on and thrive. There will be other tours, more music, more life and much more magic."
Here's some photos of Ronnie James Dio: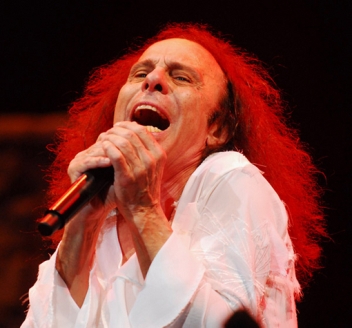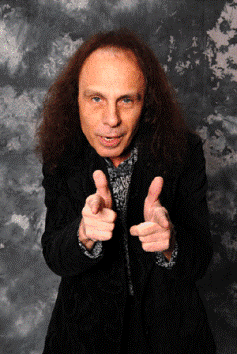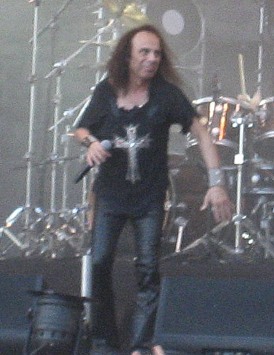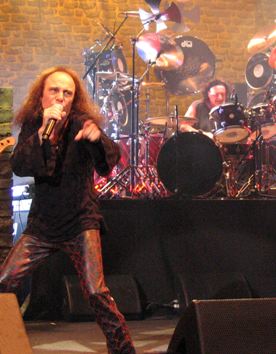 Ronnie James Dio video – Holy Diver, Dio