iPhone 4G News – 24 Million iPhone 4G's Will Ship By End of 2010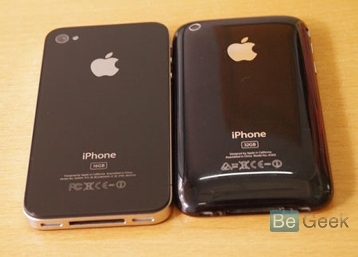 Apple's iPhone 4G may not only ship this year, but will ship in very high volumes according to rumors out today from DigiTimes, a Taipei-based tech daily with a rich supply of anonymous tipsters among Apple's (NASDAQ:AAPL) Pacific Rim suppliers.
The world is left to think that the rumors out today by DigiTimes are referring specifically to the iPhone 4G protoype that was left in Redwood City about 4 weeks ago and has created a massive firestorm across the web.
From Fortune.com, here are some of the components that the iPhone 4G will consist of,  according to Ming-Chi Kuo, DigiTimes senior analyst:
Improved display. It comes with a sharper screen — 960-by-640 compared with 480-by-320 pixels in the current iPhones) — and the same IPS (in-plane switching) and FFS (fringe-field switching) technology used in the iPad to improve viewing angle and readability in sunlight. LG Display and Prime View International are said to be the panel suppliers.
Faster chip and more memory. It will have a 512MB memory module from Samsung Electronics and a Arm Cortex A8 processor to take advantage of the multi-tasking capability of the iPhone 4.0 platform. (AppleInsider points out that the iPhone prototype Gizmodo cracked open had only 256MB of memory.)
Compact construction. To solve the iPhone's notorious battery life issues, the new iPhone's panel is 33% thinner, leaving more space for an oversize power supply. Gizmodo's teardown found a battery 19% larger than the one that powers today's iPhones.
Ambitious build-out. Foxconn is expecting to ship 24 million units this calendar year — 4.5 million before the end of June. Assuming that the new iPhone is introduced at Apple's World Wide Developers Conference keynote on June 7 and put on sale the same day, that only gives the company 24 days to move 4.5 million units — an average of 187,500 a day.
iPhone 4G Release Date and announcement:
The most widely held view of when Apple will announce the iPhone 4G is June 7th in San Francisco at the WWDC2010.
This is the same platform that Apple has made all of their previous iPhone announcements and I can see any reason why this year's WWDC would be any different.
So the predicted 4.5 million iPhones sold in the month of June alone, then we'd almost have to hear an iPhone 4G announcement at the WWDC on June 7th.
What do you think?
Do you think we'll hear the iPhone 4G announcement on June 7th at the WWDC?
Do you agree with the number of iPhone 4G's that DigiTech is predicting – 4.5 million in June, 24 million in 2010?