John Travolta News: John Travolta's Dogs Killed By Airport Truck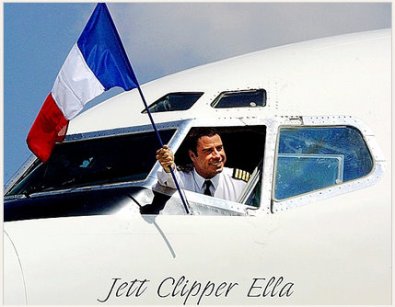 John Travolta, still morning the loss of his son tragically in the Bahamas over a year ago, is now facing another tragic loss in his family. This time, John Travolta has lost his 2 dogs.
In a statement released to the Bangor Daily News, the city of Bangor said, "An airport service pickup truck was approaching the airplane to service the airplane and did not see the dogs. Unfortunately, the dogs were struck and killed. The airport is investigating the accident. Out of respect for the family's privacy the city will make no further comment."
The newspaper also reported that the family was headed to their home in Islesboro, Maine, and that it was not known whether the actor had piloted the plane.
This is now the 2nd tragic loss that John Travolta has experienced in less than 2 years.  In January 2009, the Travolta's 16-year-old son, Jett, died after suffering a seizure while vacationing with family in the Bahamas. Travolta and Preston have one other child.
The airport where the John Travolta's dogs were killed made the following statement:
"The airport takes safety very seriously," Hupp said Monday afternoon. "Many flights come and go without incidents. Clearly, this is an unfortunate accident. Our deepest sympathies are with the family."