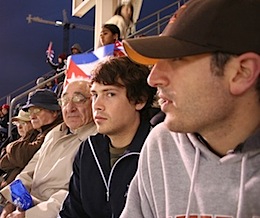 Twitter Profile Turned CBS Show… Really?
Life on Twitter has just taken a new twist. Something I've never even heard of happening before. But apparently the popular Twitter profile $#*! My Dad Says is going mainstream with a TV show on CBS.
The Twitter profile is owned by Justin Halpern, a 29 year old who lives with his 74-year-old father and chronicles his words of advice, rants and everything in between on Twitter.
It's his fathers one liners that are foul mouthed pieces of wisdom – and they are hilarious – that has launched this Twitter profile into fame.
Even though there is a book out on the Twitter profile, the new TV show is sure to be something that people will at least find interesting enough to check out.
My only question is with a TV show, how are they going to compensate for all of the foul-mouthed language?