Twitter Subpoena Issued for 2 Rogue Profiles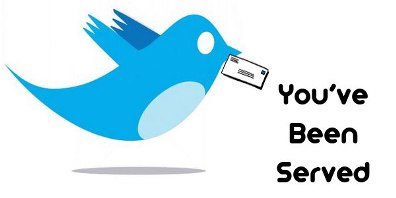 This might be the first case where Twitter profiles have been subpoena'd by an Attorney General.
Although the subpoena's do not specify a crime, the legal action taken on two Twitter profiles could very easily open the flood gates for future subpoena's and other legal action.
Here's what the Post Gazette wrote about the story:
The Pennsylvania attorney general issued a subpoena to Twitter earlier this month seeking the identities of two account holders who have repeatedly posted negative comments about Tom Corbett and his Bonusgate investigation.

The subpoena seeks the subscriber information for two Twitter accounts, bfbarbie and CasablancaPA. The subpoena, was issued by the attorney general's statewide investigating grand jury on May 6 and was posted Tuesday on the website casablancapa.blogspot.com.
Read more at The Post Gazette.