Floyd Landis, Lance Armstrong Acquisations – Tune Into Twitter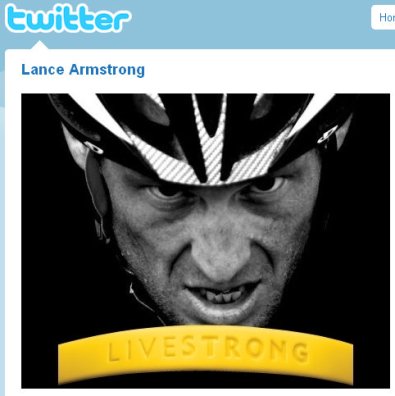 Follow Lance Armstrong's Twitter profile (@lancearmstrong) to get real time responses from the seven-time Tour de France champion, and see if he comments about these latest accusations.
Floyd Landis has been very forthcoming about his use of performance-enhancing drugs during his cycling career. Floyd Landis has even been stripped of a Tour de France victory in 2006 over the positive testing of performance enhancing drugs. The big news coming out today is that Floyd Landis is now hurling accusations directly at his former teammate Lance Armstrong, accusing Lance Armstrong of not being honest about his use of performance enhancing drugs.
Lance Armstrong has faced doping accusations before, and from various adversaries. But one thing has always been consistent, Lance Armstrong emphatically denies ever using performance enhancing drugs.
One of the main accusations, and perhaps the strongest pieces of evidence ever presented in the case against Lance Armstrong is the wife of a prominent cyclist who said she heard Armstrong confess PED use in his hopsital room, in the '90s.
Lance Armstrong repeatedly makes the statement that he has been "the most tested athlete in the world" – meaning, Lance Armstrong gets tested for performance enhancing drugs more than any other athlete in the world.
Yet his former teammate, Floyd Landis is adamant about the fact that Lance Armstrong is lying about his drug use!
Lance Armstrong is a very active user on Twitter, and he has (as of this article) 2,495,777 followers on Twitter. Twitter has become an effective channel for communicating with his fans, commenting on all sorts of rumors and allegations, and providing the world with "Lance Armstrong news and information". So it would surprise if we see a comment coming from Lance Armstrong addressing these accusations from Floyd Landis over performance enhancing drug use.
What do you think?
Do you believe these latest accusations from Floyd Landis that Lance Armstrong is lying about his use of performance enhancing drugs?
Or is Floyd Landis just grand-standing with efforts to get back into the media?