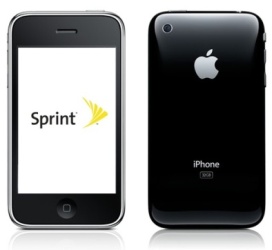 iPHone 4G Release Date, Sprint To Sell iPhone 4G This Summer?
The rumor mill has been spinning on speculation over when, and what carrier, the iPhone 4G will be arriving at first. I wrote an article earlier today talking about the confusing language, and misguided expectations, that the term "iPhone 4G" presents. The question is whether the "4G" part is talking about 4G mobile web speed or "fourth generation" iPhone?
Although all the talk thus far has been about iPhone 4G coming to Verizon, there is still no official announcement on a Verizon iPhone on the horizon.
iPhone 4G Coming to Sprint
Chris Pirrilo said today, however, that iPhone may actually be heading to Sprint sometime this summer. And according to Pirrilo, a Best Buy employee in Pennsylvania told them that displays for the "iPhone 4G" will hit the shelves about the time that WWDC begins. Could this be true?
Sprint claims to have the nations only 4G data network, so the iPhone 4G – if we are using the word "4G" to describe mobile internet speed – would be a great fit.
So what do you think?
Do you think that Sprint will actually be carrying the iPhone 4G by the end of this summer?
Do you think that Verizon will actually be carrying the next generation iPhone?