Walmart Drops 16GB iPhone Price, iPhone 3GS Now Only $97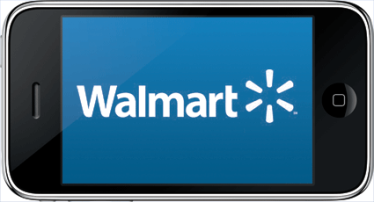 In a move that some believe is another sign that Apple will be announcing their next generation iPhone next month, Walmart Stores has dropped the price of the iPhone 3GS in all stores to only $97.
iPhone 3GS price of $97 is in effect at Walmart as of today.
The $97 price tag applies to the 16GB iPhone 3GS, and you will be required to sign a 2 year agreement with AT&T.
According to Mashable, when Apple first introduced the iPhone 3GS in 2009, Walmart lowered the price of the iPhone 3G to $99. Since Apple itself is expected to lower the price of the older model when iPhone 4 arrives, the early price reduction of iPhone 3GS gives Walmart a nice head start.
iPhone 4G Announcment in June?
Apple is scheduled to hold their annual WWDC2010 starting on June 7th in San Francisco. It is widely anticipated that Steve Jobs, who will be opening the conference with a keynote speech, will announce the next generation iPhone.
Some people are calling this "next iPhone" the iPhone 4G, or the iPhone 4.
I wrote yesterday about the misconception that the term iPhone 4G presents. The next iPhone will not have 4G mobile web browsing capabilities (at least I don't think so anyway…). So people calling it the iPhone 4G is a bit misleading.
Anyway, if you were waiting to get a good deal on a new iPhone 3GS, then head over to Walmart today, sign your 2 year service agreement with AT&T, and you can get your 16GB iPhone 3GS for only $97.
Of course – this is only at Walmart!