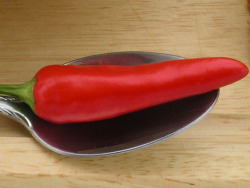 Memorial Day Weekend 2010 is upon us and Twitter is lighting up with appetizers, cookout recipes and picnic ideas. Frank's Red Hot Buffalo Chicken Dip Recipe is wicked easy to make, and if you add extra Frank's Red Hot Sauce, you'll be seeing stars with red hot fireworks of your own. Adjust the Frank's for mild, medium, or Hotter-Than-Hell Buffalo Chicken Dip! Go to Twitter and enter #cookouts for more ideas.

Frank's Red Hot Buffalo Chicken Dip Recipe
8 oz. package onion flavored cream cheese, softened
1/2 cup ranch salad dressing
1/3 – 1/2 cup Frank's Red Hot Sauce, adjust it according to taste as hot as you can stand it!
3/4 cup shredded cheddar
2 – 1/2 cups shredded or diced cooked chicken breast
1/2 red pepper, seeded and diced small
1/4 cup chopped scallions
How To Make Buffalo Chicken Dip
Pre-heat oven to 350°F. Grease a medium sized casserole dish.
Mix cream cheese, salad dressing, hot sauce and 1/2 cup cheese right in the baking dish. Fold in chicken and red pepper.
Smooth top and sprinkle with remaining 1/4 cup shredded cheese.
Bake 20 minutes or until mixture is hot and bubbly. Garnish with scallions. Serve with crackers, chips or veggies.
For more Memorial Day Recipes, check these out!
Memorial Day 2010 Salad Recipes for Parades, Cookouts, Picnics and Potluck Dinners
Seven Layer Mexican Dip Recipe
The Best Guacamole Dip Recipe

//